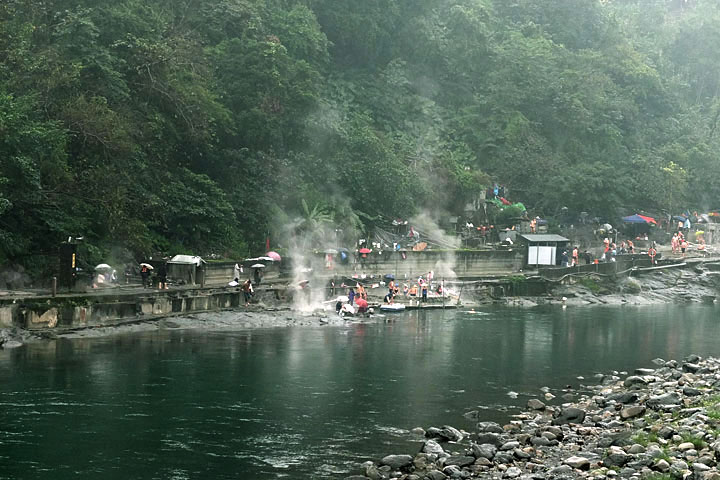 烏來は、先住民族のひとつ「タイヤル族」の小さな村でした。ここには、川にわき出る温泉があります。温泉に入って熱くなったら、しばらく川で泳いで、また温泉に入ります。
小雨が降ったりやんだり。でも、しっかり河原の露天風呂を満喫し、リフレッシュができました。自然の中の温泉は気持ちがいいです。
台湾にいるとけっこう寒く感じますが、ちゃんと桜が咲いていました。いま台湾は日本の4月ぐらいなのですね。
Wulai is a small village of the Tayal tribe. There are hot springs, springing out into the river. We get into the hot spring. become feeling hot. get into the river next and swim for a while. and get into the hot spring again.
A little misty rain. But we enjoyed the outdoor bath of the riverbank well and was able to be refreshed. We like hot springs that is surrounded by a lot of beautiful nature.
I felt a little cold, but cherry trees bloomed properly. Now season in Taiwan is like April in Japan. This is a good one day trip by bus from Taipei.